Experience Luxury Wine Tour Limo Packages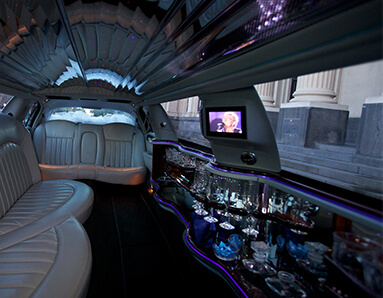 Create Your Own Winery Tour.
Melbourne is known for its amazing wineries and tasting tours. From the infamous Yarra Valley, beautiful Bellarine Peninsula, to the renowned Red Hill Wineries, Melbourne has an abundance of fine wine and dining tours.
Add an extra touch of class to your winery tour with one of our premium limousines for hire. Davine Limousines are renowned as one of Melbourne's leading winery limousine tour specialists.
Exclusive Custom Wine Tour Limousine Hire
Plenty of car hiring services provide clients with set winery tours with predetermined destinations. But at Davine Limousines we offer customisable winery tours. Our one of a kind service allows you to create your own winery tour around Melbourne.
You decide where you'd like to taste and dine while our professional chauffeurs drive you around in one of our luxury limousines. Here are some of the wineries you can add to your tailor-made itinerary:
Yarra Valley
Red Hill
Bellarine Peninsula
Instead of having a predetermined itinerary, create your own winery tour around Melbourne with Davine Limousines.
Our winery experts will help you make the perfect tour for your group and match you with a luxury limousine. Experience our unique wine tour limousine hire with your friends and loved ones with Davine Limousines.
Wide Selection Of Cars For Your Custom Limo Wine Tour
Davine Limousines has an impressive fleet of luxury cars for hire. Our selection of luxury cars includes silver Chryslers and black and white Lincoln Super Stretch Town Cars. No matter how big or small your group is, we'll find the right car to suit your needs.
All our limousines are fitted with hi-tech entertainment systems so you can keep the party going as you travel through your winery tour. Enjoy our limousine's complete entertainment system including a flat screen TV, DVD/CD player and even bar facilities.
From central control over the air conditioning and lighting as well as spacious seating and ornate mirrors, our limousines have everything you need for your next trip to Red Hill or Bellarine Peninsula.
Book Your Next Yarra Valley, Red Hill or Bellarine Peninsula Trip
Planning your next getaway? Have Davine Limousines create the ultimate wine tour limo package for you. We'll help you plan the perfect winery tour for your group and match you with a luxury black, silver or white limousine. Get around in style while enjoying the scenic sights of Victoria in your very own, tailor-made winery tour.
Making a booking for one of our limo wine tours is easy. Get in touch with our friendly staff today at Davine Limousines. You can reach us via phone or email.
Ring us now on 0411 639 297 or send us an email on ronmicallef@hotmail.com. Have a unique and customised limo wine tour with Davine Limousines.